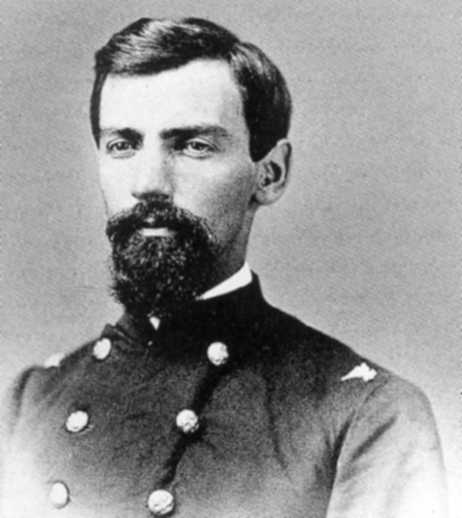 Over at SoldierStudies.org we continue with our "Life of a Civil War Soldier Series" which I thought I would share here:
Service with the Sixth Wisconsin Volunteers (1890) – (PDF, 36 megs)
By Rufus R. Dawes, 1838-1899. When the Civil War broke out in 1861, Dawes organized a volunteer unit from Mauston in June and was soon elected captain. Company K was mustered into the 6th Wisconsin Volunteer Infantry, which served for the first months of the war on guard duty in Washington D.C.. In June 1862, Dawes was promoted to major. He served with his regiment at the Battle of Groveton and at Antietam and Fredericksburg In March 1863, Dawes received a promotion to the rank of lieutenant colonel and served in the Chancellorsville Campaign.
During the first day of the Battle of Gettysburg on July 1, 1863, Dawes led a counterattack on Joseph R. Davis's Confederate brigade of Mississippians, many of which were sheltered in an unfinished railroad cut west of town. He forced the surrender of over 200 enemy soldiers. He later served that year in the Mine Run Campaign. During a furlough, Dawes returned to Ohio and married Mary Beman Gates (1842-1921), a New Englander, on January 18, 1864. Returning to the Army of the Potomac, he served at the Battle of the Wilderness and the Siege of Petersburg. In July 1864, Dawes was offered the full rank of colonel, but declined the promotion. He mustered out of the army on August 10, 1864, following the fights at Spotsylvania and Cold Harbor. His regiment became known as "The Bloody 6th," as it suffered the highest casualties per capita of any regiment in the Civil War.
Killed or Died of Wounds:
2nd Wisconsin Infantry 238
6th Wisconsin Infantry 244
7th Wisconsin Infantry 281
19th Indiana Infantry 179
24th Michigan Infantry 189
Total (during the war) 1,131