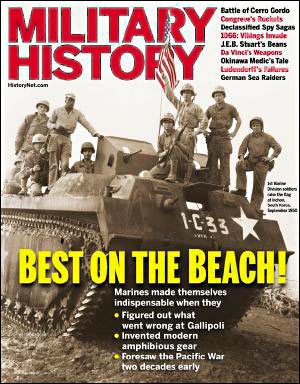 Ed Hooper wrote recently in the Atlanta Journal-Constitution that public schools and universities have lost the military aspects of American History. That our recognizing of our nation's military heroes is waining. This process, according to Mr. Hooper, has led to a loss which has "trickled down to public school systems generations ago." As Hooper notes, the rate of military genre book sales has been strong and has been for decades. The big names of American history continue to outsell the social/micro history subjects that don't translate well to the general reading public.
But for Mr. Hooper, the military side of American history is going or already gone:
Gone from U.S. textbooks are the commanders and the battles; the stories of remarkable citizen soldiers who walked away from the safety of their fields, stores and factories and stepped into history's pages are forgotten. The sociological impacts of armed conflicts or political movements relating to U.S. wars now dominate classroom instruction.
In most public schools the focus on social justice and social history seems to be far outpacing the traditional and indeed military and political components of history.
Military history has all but vanished from America's educational mainstream. What was once regarded as a core subject in a classical education has become irrelevant. Teaching military history requires instructing students there are times when wars are justified. It requires defining traitors and heroes by academic guidelines.
Perhaps Mr. Hooper has touched on something here in an age where seemingly to teach American Exceptionalism, patriotism, and that war is sometimes justified simply is seen by many in the world of acadamie to be nothing short of intellectual bankruptcy.
When it comes to teaching history, as I have said numerous times, it is about emphasis. I can teach a class about the American Revolution and not tell a lie or provide a historical inaccuracy, and yet someone else could teach the same unit in such a different way and with different emphasis that the students from both classes would received a vastly different impression of the historical events.