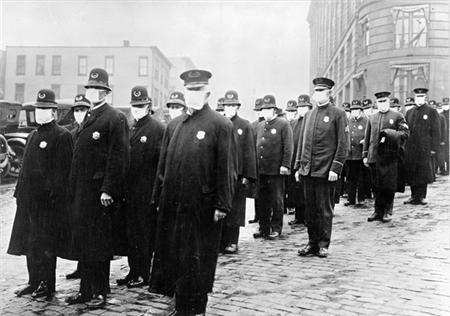 WASHINGTON (Reuters) – Researchers have found out what made the 1918 flu pandemic so deadly — a group of three genes that lets the virus invade the lungs and cause pneumonia.
They mixed samples of the 1918 influenza strain with modern seasonal flu viruses to find the three genes and said their study might help in the development of new flu drugs.
The discovery, published in Tuesday's issue of the Proceedings of the National Academy of Sciences, could also point to mutations that might turn ordinary flu into a dangerous pandemic strain.