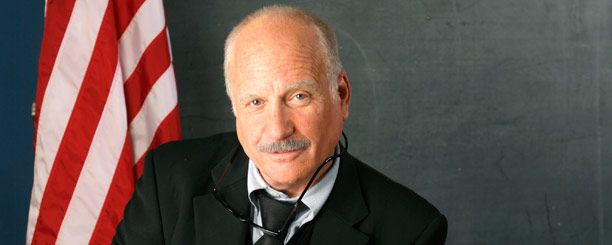 It looks like Mr. Dreyfuss had a nice day recently at Gettysburg as he continued his crusade championing American civics and history instruction. Last Friday thousands showed up for the keynote Dedication Day speaker and Oscar-winning actor Richard Dreyfuss. After giving what appears to have been a well received speech on American ideals and virtue, the following event occurred:
When the United States Marine Band opened the 10 a.m. ceremony with a rendition of the National Anthem, hundreds spontaneously joined along, singing the Star Spangled Banner in unison. Similarly, when the band closed the 60-minute program with "God Bless America," many throughout the crowd waved small American flags. [link]
The Governor chimed in saying, "We've got to remember that what made this country great is the American spirit," said Rendell. "If we retain that spirit in our hearts, there is nothing that this country cannot do."
Despite the apparent success of Mr. Dreyfuss, I'm still not sure what place Hollywood stars and Rock-n-Roll singers should have as cultural warriors.